The Digital Difference: How Digital Signage Improves Customer Engagement and Experience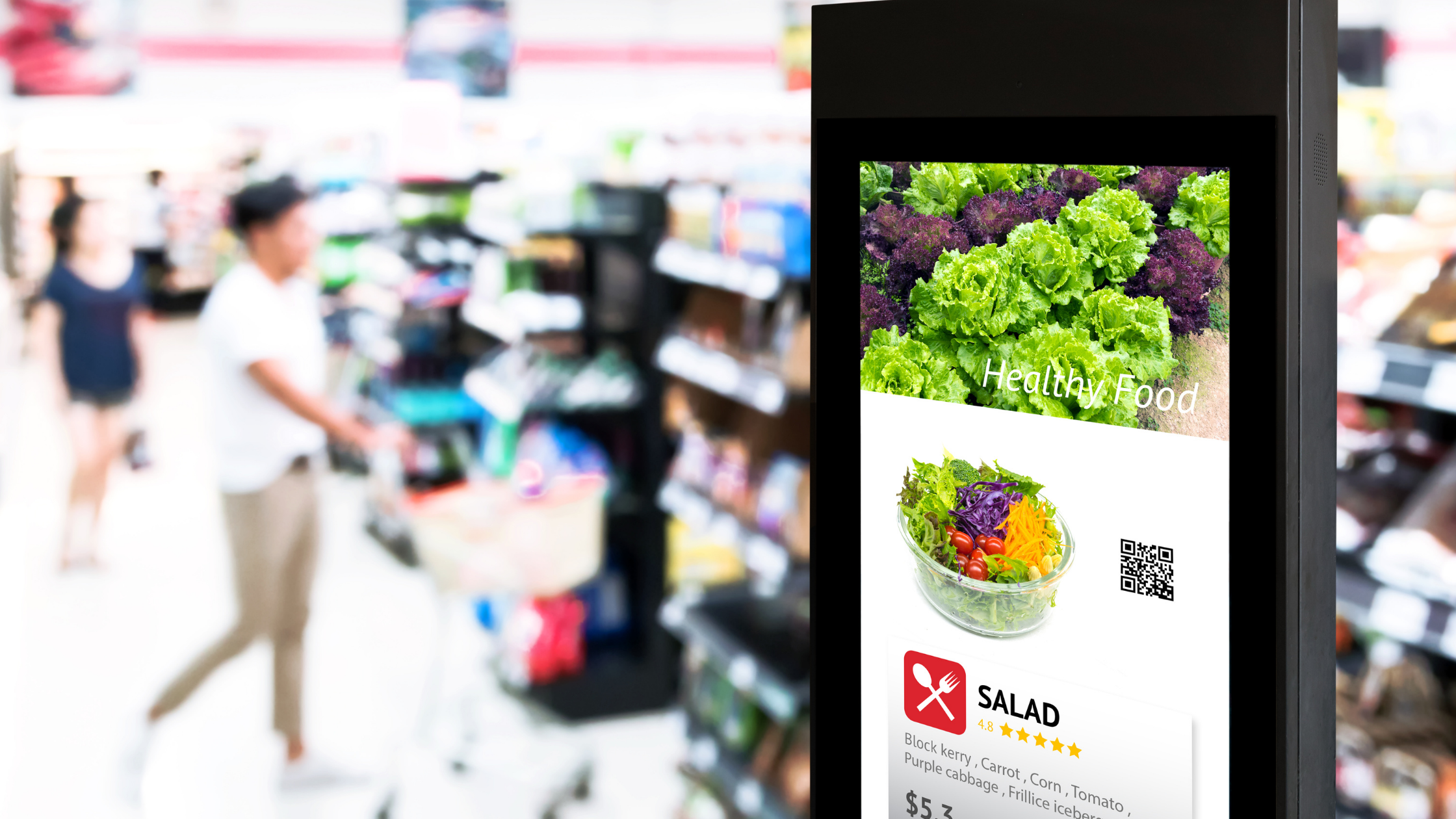 Digital signage is a broad term to describe electronic signage used to display digital images, video, graphics, etc.
Digital signage is everywhere: store fronts, airports, bus stations, malls, hotels, restaurants and more. Digitals displays and signage use technologies such as LCD and LED to convey various messages to consumers.
Digital displays and signage make a huge impact on customer engagement and experience because of the aesthetically pleasing designs and interactive capabilities. For example, a traditional paper menu posted outside a restaurant is easily forgettable, and often difficult to read. On the other hand, a large digital display of a menu with information on ingredients and daily specials for the restaurant is both visually impressive and more helpful to the potential customer.
In this case study, MeLab at the Frost Museum of Science in Miami worked with a digital signage company to design and create an interactive, fun way to teach children about health and wellness. Rather than the traditional way of just telling these families about healthy choices, they were able to show them in a more memorable way.
They accomplished their goals by creating interactive displays, games and a dance floor to allow the guests to learn in unexpected ways. The result was a "joy-filled" learning experience for all who attended. There were even digital web pages created where families could check in AFTER leaving the museum to remain engaged at home.
The MeLab scenario is just one of the many examples of the difference digital makes on engagement and experience.
Veteran Media Group creates custom digital displays and signage, perfect for any industry and occasion. With the latest technology and highest-quality graphics, Veteran Media Group is a one-stop-shop for any of your digital needs.
Our graphic designers will work diligently to create the perfect design to WOW your customers and take your business to the next level. Whether it be just for a trade show event or a permanent installation in your storefront, there is nothing out of reach.
Contact us today to get a quote for your next multimedia mission.