How to Take Your Storefront to the Next Level with LED Video Screens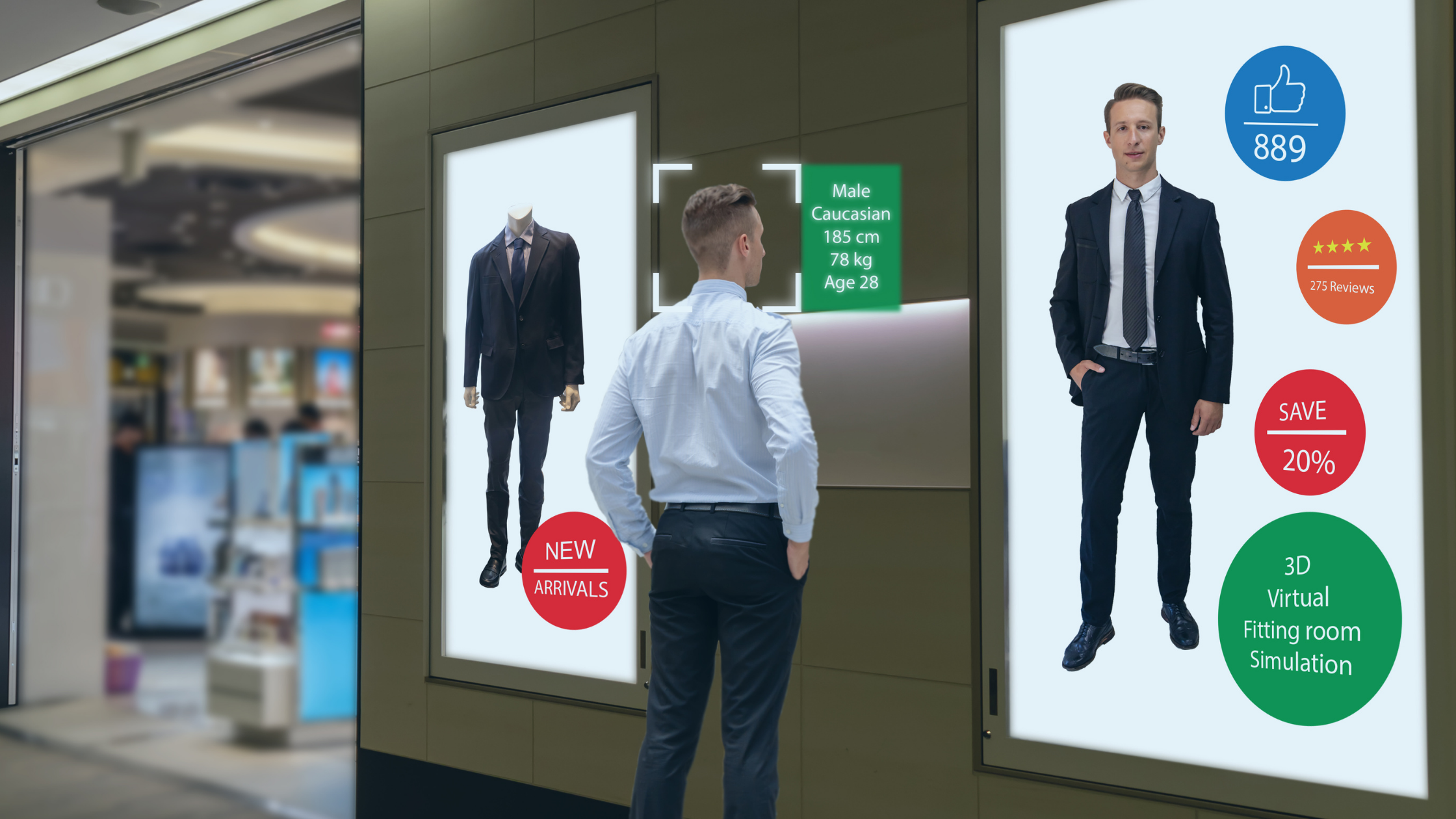 With the influx of business through the holiday season, you may not be thinking about what you need to do to take your store to the next level. However, as soon as January 1st rolls around, there's likely going to be a big decline in sales – so what can you do to keep up the traffic in your business?
The addition of LED Video Screens to your storefront is an awesome way to improve visibility and enhance the experience of your customers. LED displays bring more vibrancy to your store and allow you to share imagery and messages in a clear way.
As you can see, Chico's has your standard fashion store display with mannequins dressed in their styles, and a red hanging sign denoting information about the store. The sign is kind of hard to see, and not particularly memorable.
On the other hand, the DeFacto store has more of a "wow" factor. Like Chico's, they have a storefront of mannequins lining the window, but the noticeable difference is the big LED video screen with the image of the model. This screen is bright, clear and noticeable from across the mall. This storefront stands out among others due to its vibrancy. The store also has a more modern feel than stores without LED signage.
If Chico's was having a big discount sale, and they had it written on that red hanging sign, someone passing by across the walkway may not notice. However, if DeFacto was having a big sale and it was on their LED screen, no one would miss it.
This type of screen can be used to display images of models, information about special sales or events, anything needed to get a message to potential customers passing by.
LED screens for your storefront are completely customizable. Perhaps you want a static image, or maybe it's motion graphics – you can display anything you want. LED video displays come in all shapes and sizes and are utilized in all industries.
Don't let your traffic and sales slow after the holidays. Take your store to the next level by staying up-to-date with the latest LED video technology and designs. Contact Veteran Media Group today for a free and fast quote on your LED video display.