From Start to Finish: Creating a Trade Show Exhibit Booth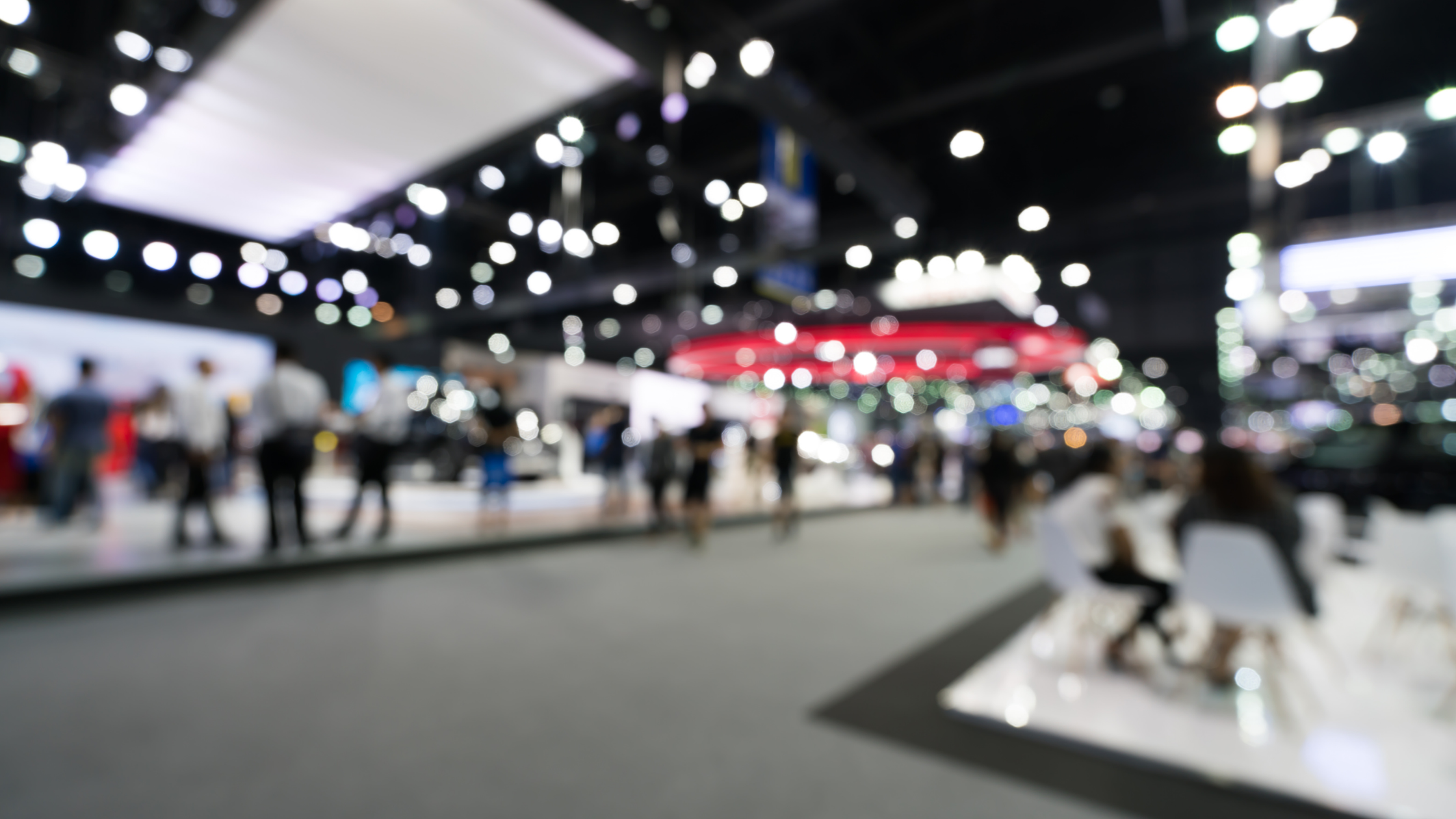 Trade shows are a great way for both small and large companies to network B2B and B2C – and having a great booth display can impact the success of the event.
It's important to come up with a unique concept and design for the booth and find the best company to bring that concept to life (for a good price, too).
Several months ago, our team at Veteran Media Group started working with Hurricane Hydroponics to create a trade show booth for a convention Las Vegas, Nevada. Today, we want to take you on a journey of "concept to completion" with Hurricane Hydroponics so you know exactly what to expect when creating a trade show exhibit booth. Here's what the whole process looked like…
Step 1: Establish branding and goals
First, we hosted a conference call with our clients at Hurricane Hydroponics to understand their business services and/or products. Then we developed a folder of marketing-related images, notes, brochures, articles, previous advertisements, etc. This folder helped us get a good idea of the company's branding and how they like to present themselves.
Next, we discussed numbers. In order to get an idea of their budget and needs, we learned what their trade show schedule looked like for the year, how many shows they would attend, what size booth they typically had and if they would eventually need a bigger display. Most importantly, we had to decide with our clients what the goal of the trade show exhibit booth would be. Is it to spread brand awareness? Or is it to close sales?
Step 2: Create the structure design
Once we understood their goals for the booth, we started creating conceptional designs. As we usually do with our clients, we created two to three different concepts and submitted them to Hurricane Hydroponics to review.
After a few rounds of edits and revisions to the design, Hurricane Hydroponics approved a final design for the booth. We then placed the order for the structure of the display and the graphics that would be used.
Step 3: Create artwork for graphics
After placing the order, we needed artwork for the display. In some cases, clients provide artwork themselves. In this case, Hurricane Hydroponics asked our graphic designer to create unique, custom designs to be used on the display. This process, like the design and layout of the structure of the exhibit, requires a few rounds of designs and edits before final artwork is produced.
Once the graphics were finalized, we submitted them to the manufacturer. A week or two later, we received engineered renderings of the setup of the custom booth. Then, we were able to present these renderings to the client for a final review to ensure it looked perfect for their trade show event.
The booth and graphics are then printed, and everything is assembled at the facility to ensure that the exhibit and graphics assemble correctly.
Step 3: Ship to the event
Once everything is produced, the entire trade show exhibit can either be shipped to the client, or to the event at which it's to be setup. Hurricane Hydroponics requested their exhibit be shipped to their trade show event in Las Vegas.
Step 4: Build the exhibit
Everything needed for the booth setup was shipped in a timely manner to the MJBizCon trade show in Las Vegas, Nevada. In this situation, the Hurricane Hydroponics team were able to assemble their exhibit setup on their own before the event.
Pro tip: Assembling a trade show exhibit can be a time-consuming ordeal if you're not familiar with how to put it together. Make sure you get thorough setup instructions beforehand and give yourself plenty of time to build the structure. An easier solution may be to hire installation. At VMG, we are more than happy to build your trade show exhibit onsite if needed.
Hurricane Hydroponics included unique booth design, vibrant graphics and interactive touch screens within their trade show booth. The feedback they received at the event was five stars. The interactive touch screens were a nice touch for their company to effectively promote their products and services and their customers raved about it. The Hurricane Hydroponics team even received raving feedback from other exhibitors. One said, "This is the best small booth I've ever seen!"
The entire booth design was a hit at MJBizCon this year and our clients were able to accomplish their goals at the event. As you can see from the process with Hurricane Hydroponics, creating a trade show exhibit from start to finish, is not a short one. If you're looking for a great booth design for your upcoming trade show or convention, you'll need to start planning several months ahead of time.
A huge thank you to Hurricane Hydroponics for choosing VMG to create their trade show exhibit. We're happy to say it was a huge success! Check out their website to learn more about their products and services.
Ready to get started on your next trade show booth? Contact us today to schedule a consultation.