Connecting with Customers During COVID-19: How to Make Digital Communications More "Human"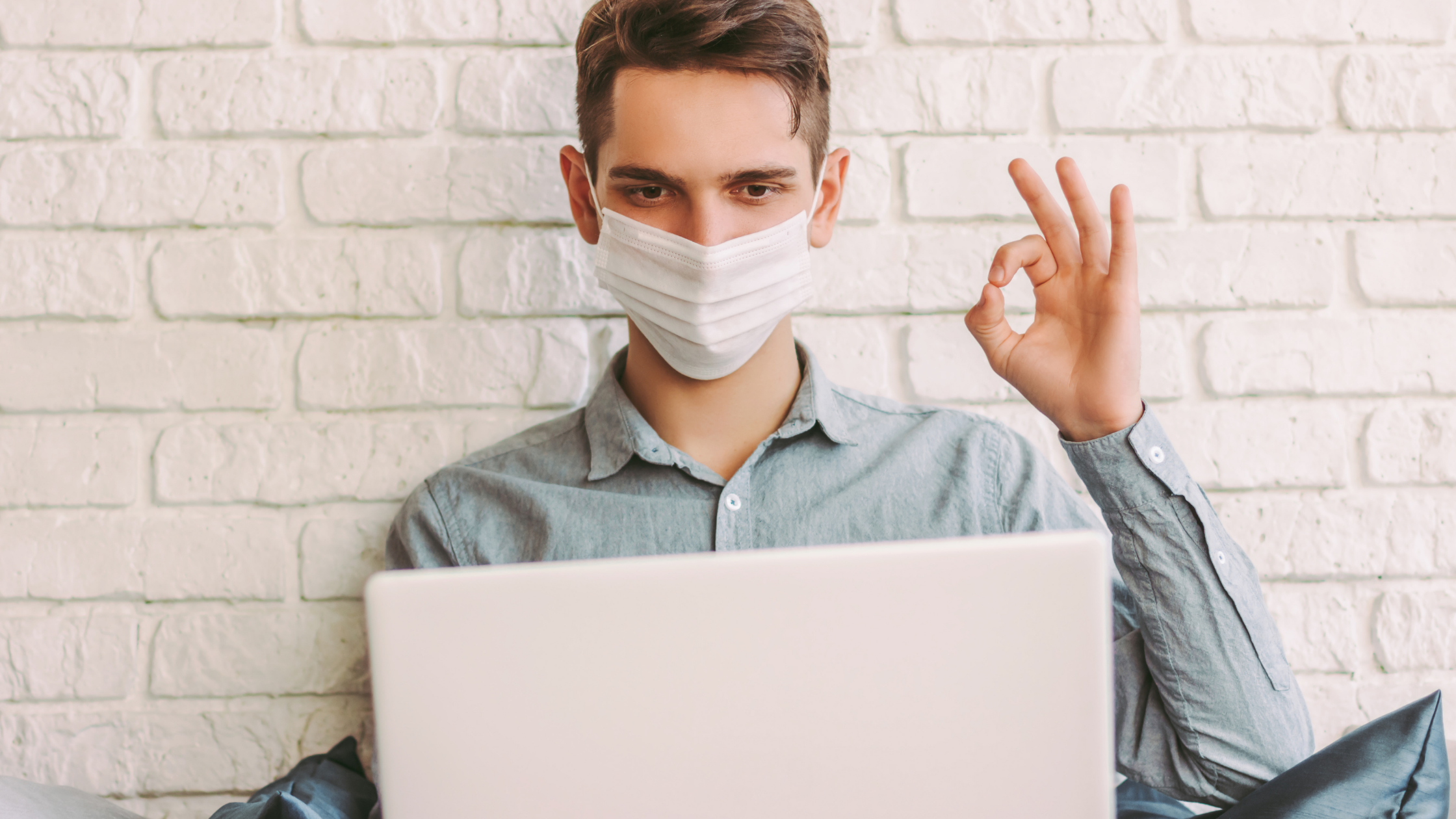 Businesses big, small and in-between went through some significant changes in 2020 to adapt to the COVID-19 pandemic. One of the main changes being shifting from interpersonal communications and physical interaction to virtual and hands-free communication.
If you're like many, the main focus last year in making this transition was efficiency. You had to change and change quickly – likely with some bumps in the road. Perhaps this meant implementing online ordering for your restaurant or adding a chatbot to your website for customer support. On top of all this, you may have condensed your operating hours, made staff adjustments, and implemented new CDC recommended safety protocols in your physical location.
No doubt – it's a lot to handle for any business.
Of course, things are not going back to "normal" any time soon, but thankfully you have a moment to take a breather and assess what things look like now and how you can optimize the new systems and operations you have in place in your business.
The bare minimum of communicating digitally or virtually with your customers will only get you so far. Larger corporations manage to retain human elements in their communications, which is much more attractive to the average consumer. Think about yourself as a consumer for a moment. Have you ever shouted at an automated phone system, "REPRESENTATIVE" because you were fed up with the digital prompts? You probably have.
Right now. Everywhere you go businesses are communicating digitally and virtually with their customers. Now, it's time to start optimizing that communication.
Why does being "human" matter?
It's not enough anymore to just send automatic emails to your customers or let them place an order at a kiosk without even seeing a person in the store. It's too cold. Too impersonal.
Humans are social creatures and we, quite literally, NEED human connection. Digital communication does not make this obsolete – in fact, digital communication makes connection more accessible. However, digital communication can lose the human elements of empathy and togetherness.
You may be thinking, "How can we add a personal touch when we aren't supposed to touch anymore?" Good question!
Here are 4 tips for optimizing your digital communications:
Be authentic to your brand. Make sure your brand's voice remains true to your brand. Don't just emulate what everyone else is doing because it's easy. This can confuse your current customers.
Speak to your audience, not to a screen. It's easy to get lost in all the digital channels and communicate effectively through them individually (i.e. Email, Facebook, Instagram, Twitter, Google, Bing, etc.). If you have trouble conveying a message, remember who your customers are and speak to them as if they are friends or family members.
Show empathy and understanding. Don't use digital communications to avoid hard conversations. Respond to customer complaints personally, reach out to your customers who need assistance, and address negative reviews online with empathy and understanding.
Stay in touch – personally. Not everything has to be automated and artificial to work to your benefit. Make a personal connection with your customers, whether through personal emails, Instagram lives of you and your team, or face-to-face (6 feet apart, of course) interaction in your physical location.
If you need help creating a contactless digital signage system or the branded content to display on them, Veteran Media Group is your one-stop-shop. Veteran Media Group developed a contactless interactive content management system (CMS) for digital signage systems. Our proprietary system allows for a custom-branded user interface (UI) that users can control utilizing their smart devices without the need to touch anything other than their phone.
Our team can help you connect with your customers in a safe, effective manner AND retain the unique, human elements that make your brand special. To learn more, give us a call (888) 284-2445 or shoot us an email to inquire about these services projects@veteranmediagroup.com.